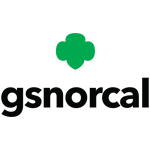 Girl Scouts of Northern California
Cloverdale Girl Scout Summer Fun Event!
450 W 2nd St, Cloverdale, CA 95425
May. 28th
Join us for a fun afternoon, 1:00-3:00 PM, of Girl Scout Summer Fun! Bring your family, bring your friends, and bring your good spirit! Kick off your summer the Girl Scout way.
Discover the world the world of Girls Scouts with us!
Extended Year membership offers new youth and adult members the chance to purchase an 18-month Girl Scout Membership at a discounted price to begin their Girl Scout experience! Join us today and start your year of wonder ? https://www.gsnorcal.org/en/get-involved/join.html